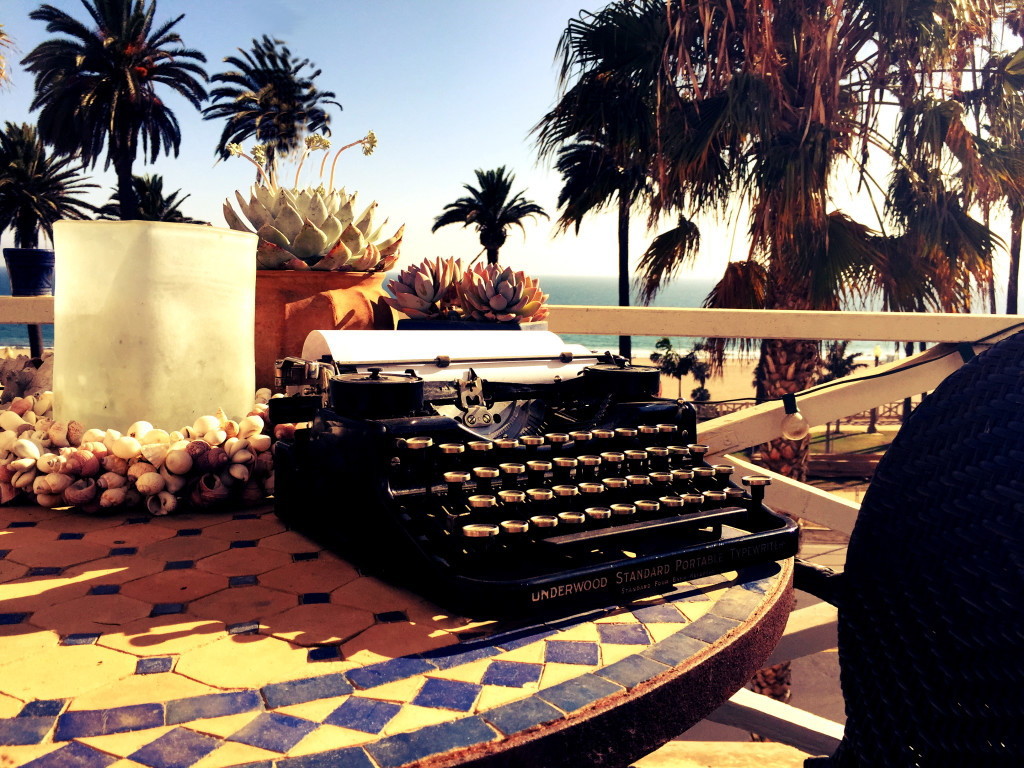 Taking classes online can be a wonderful thing, especially if you're at a distance. The only thing that's even better is being there in person.
This specially designed nine-month Workshop by the Sea in Santa Monica, California combines in-person meetings with direct mentoring and online course materials to guide you, step-by-step, through the process of completing your first draft of an original screenplay.
I'll cover various aspects of writing a script including: finding your concept; structuring your story; developing distinctive characters; writing the scene; getting your "voice" on the page and much more.
This is an opportunity for you to have an experienced teacher and coach help guide you as you develop your script and to receive a thorough analysis and critique at the end. I'll give you deadlines to hold you accountable to your writing Muse and will be available to help you through the rough spots and cheer you on as you progress.
The course is limited to just ten students and includes:
• Five 3-hour in-person group meetings
• Personalized feedback throughout the program
• Two individual 90-minute one-on-one meetings
• A copy of my book on screenwriting, Get Your Story Straight
• Premium online course materials
• Online discussion board accessible only to those enrolled in the class
• A full in-depth script consultation, including written notes and an additional 90-minute meeting, at the completion of the program
• A champagne celebration on the terrace overlooking the sea to toast end of the workshop and the completion of your screenplay!
To get started and register, click the PayPal button and pay the deposit ($1,500) to reserve your spot as spaces are limited.
As the class is limited in size, your deposit is fully refundable until two weeks before the first workshop. After the first workshop it is 50% refundable, and after that there are no refunds. If necessary, however, you may postpone your enrollment until the next group workshop is offered.