ONLINE COURSE FAQs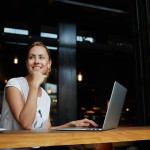 What is the form of the course?
The online course includes eight modules and two bonus modules.  The modules feature a combination of written lecture notes and audio lectures, as well as many links to relevant video material online.  

How long is the course?
The material in each module takes about an hour to go through, then there are additional movie-watching and writing assignments. You can progress at whatever speed works best for you, however, the recommended pace is one module per week.
Do you provide any feedback on my material?
The course is offered at two levels:
– Level I includes all written and audio lectures and is completely self-directed.
– Level II, the Premium Level, includes everything in Level I as well as personalized one-on-one feedback from me on various assignments in the course.
Are the lectures downloadable?
No, but the link is yours in perpetuity.
To enroll in the GET YOUR STORY STRAIGHT online screenwriting course click here.