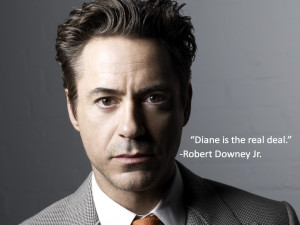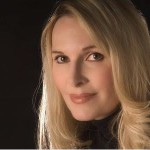 "Diane has a wealth of knowledge and experience, both as a screenwriter and in the development of scripts as Vice President for one of Hollywood's best directors. She is smart, honest, and kind. We're lucky to have her lend her considerable expertise to script consulting."
Kim Krizan – Academy-Award nominated screenwriter of Before Sunset and Before Sunrise
---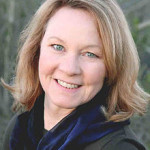 "What Robert Downey Jr. said. Seriously, Diane Drake is so knowledgeable about the art of story and the details of films, but you already know that from seeing films based on the scripts she's written. What you might not know is that she is also an incredibly efficient, kind, and thoughtful teacher who somehow manages to take all the stress out of the process of learning how to write a screenplay, and make it great fun. Her online class was the best writing class of any kind I've ever taken. I could not have enjoyed it more, except perhaps if it had been in person."
Meg Waite Clayton – New York Times and USA Today bestselling author of five novels, including the The Race for Paris and The Wednesday Sisters
---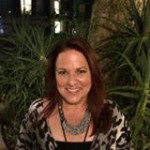 "Diane's critical and creative skills are top notch– as evidenced by the fact that Sydney Pollack hired her to evaluate and develop material for his company Mirage Enterprises, and the fact that her million dollar script, ONLY YOU, attracted the likes of Robert Downey Jr. and Norman Jewison. She brings not only first-rate story skills, but also extensive business expertise, intelligence and humor to the table. Diane is extremely talented and great fun to work with, too."
Lisa Medwid – Associate Producer, THE JANE AUSTEN BOOK CLUB
---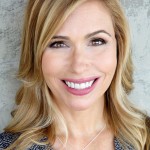 "Diane has the gift of story. Words and ideas are a natural part of her being. She has been mentored by some of the best and has risen through the ranks as a development executive before gracing us with her talent as a writer. With two beautifully written and incredibly successful major feature films under her belt, she knows what it is to succeed. The greatest way to learn about craft is from someone who has been there. Diane has all the ingredients to help you get to where you want to be."
Jen Grisanti – Story Consultant and Author of Story Line: Finding Gold in Your Life Story
---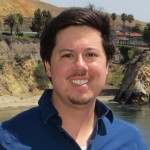 "I consulted with Diane for feedback on a one-hour tv pilot I'd written, and as a result have just recently signed with a literary manager! In all honesty, I couldn't have done it without Diane's fantastic notes. Her insight, detail and story-sense were invaluable. Under her guidance, I've elevated my TV writing and kicked open that first door. I'm definitely coming back to her with my next pilot script."
Alan Baxter – 2015 – 2nd Place Finalist of Slamdance Competition and Finalist in Final Draft's Big Break Competition for his original pilot ESCAPE/ARTIST
---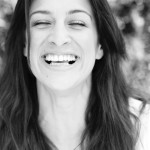 "I came to Diane as a first time screenwriter, a total newbie. The first script notes I received were so thorough, I felt she knew my characters better than I did. Her guidance, intuition and suggestions were invaluable and my little script made it to the quarter finals of two major screenwriting competitions:  the Austin Film Festival, and Final Draft's Big Break. Diane's knowledge of not only screenwriting but the industry as a whole is too great to ignore if you want to take your script to another level". 
Helen Sutermeister-Cole – Writer, England
---
"I recently had the pleasure of having a script consultation with Diane  and I am already a better writer.  She was very positive and complimentary at times, but more importantly, she was not afraid to tell me exactly what was wrong with my script, and she backed up her opinions with knowledgeable reasoning and suggestions.  She was also very patient and thoroughly answered my many questions.  In fact, she even answered questions I didn't even know I had.  In the Hollywood world we are all trying to break into as writers, very few screenplays climb their way to the top.  If you get an opportunity or that one big break where someone actually wants to read your script, it has to be ready.  So forget the glowing admiration from your family and best friends and let Diane Drake help make your script ready to be read."
Scott Turner – Writer, Santa Barbara
---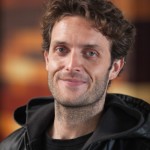 "The great thing about working with Diane is that she cares, genuinely cares about excellence and wants the project to be the best version it can be. Working with Diane has undoubtedly made me a better writer and helped refine my approach to creating stories and building characters.  She's got a strong ability to pinpoint what is working and what isn't, and also why it isn't and how it could be changed. She has tremendous insight not only into the craft of writing, but also a finely tuned acumen for the business. Would I recommend her? A THOUSAND TIMES YES!"
Nick Pollack, Director, Writer & Editor, Sydney Australia
---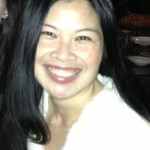 "Ms. Drake is a gifted expert on storytelling and structure. Since completing my education with her, I have completed two feature length scripts. Coverage feedback on these freshman efforts included promising comments such as "well-written", "funny", "well-paced", "heartwarming" and "enjoyable". With her guidance, I have gained the confidence to market these scripts at a major pitchfest and I continue to network with producers today."
Mai Pham, Writer Los Angeles
---
"As a beginning screenwriter, I was nervous about seeking professional help with my project. Diane couldn't have been more encouraging and genuinely supportive. Her welcoming personality shone through in her first email to me. After meeting with Diane, she helped me realize that my project was more of a collection of ideas rather than a compelling narrative story. With her guidance, I was able to hone in on the essence of my piece and what would make it connect to an audience. The best part about Diane's style is that she is able to ask the questions we as writers need to hear to then arrive at our own conclusions about what is right and/or wrong with our story."
Jordan Butcher, Writer, Los Angeles
---
"Diane's Beginning Screenwriting Class was not only extremely helpful but also extremely inspiring. We all want to move people with our scripts, and Diane really captured the WHY and HOW we make movie magic. I also loved how Diane structured the class, the movies she picked and the nurturing but constructive environment she fostered. It was such a positive, enriching experience and my script is much stronger because of it. I highly recommend the class and can't wait to use Diane's consulting services."
Sherry Berkin, Writer, Los Angeles
---
"As a visual effects and animation editor, I've found Diane's understanding of story, structure, character and pacing to be extremely helpful. Her shared insight and thorough knowledge of these fundamentals of movie-making have helped me improve my work as an editor and storyteller."
Scott W. Anderson – Visual Effects Editor, Gladiator; American Hustle; Men in Black II; Transformers
---
"Diane Drake's consult and analysis of my script left me with a clear vision of how to improve my screenplay and bring it to its highest potential. Her vast understanding of form, structure and character allowed me to make my story and characters fully come alive. At times, I felt she knew my characters better than I did! I had a significant structural issue that with her assistance and expertise I was able to overcome and eliminate. Also, her knowledge of the industry and her friendly, focused approach were incredibly helpful. I wouldn't trust my scripts in the hands of anyone else."
Alicia Torres – Writer – Waking Up
---
"Diane's reviews, criticism and advice were firm, direct, instructive; all mixed with sincerity, compassion and professional courtesy.  Thanks to Diane, I not only received great advice and guidance on my work, but achieved a broader outlook about my work while gaining an abundance of confidence to become a better screenwriter.  I would recommend Diane to anyone who wants an honest and helpful review of their work."
T.R. – Highland, CA
UCLA ONLINE COURSE FEEDBACK:
• Diane Drake was wonderful. I found her to be responsive, helpful, patient, and extraordinarily informative. I would most definitely take one of her classes again.
• Diane Drake is fantastic. The course was very thorough. Loved it and learned a lot.
• I really loved this course and felt that I learned a lot even though I have taken other courses. This instructor seems very knowledgeable and aware of many factors needed in writing a screenplay.
• Diane Drake is a stellar instructor.
• I enjoyed the class and felt the workload was reasonable. I really liked the instructor, Diane Drake, and feel like her positive nature and encouragement were very helpful for this beginner class.
• Thank you for a great experience!
• Diane is a great instructor, thorough in her lessons and helped me to think about screenwriting in an entirely new way. Her approach to developing a story into a fully fleshed out beat-sheet/outline was incredibly helpful, and so intuitive that it wasn't even that painful! The films she assigned to watch and her analysis of them were illuminating, helping me to be able to better pick apart story structure from a film on my own. Her worksheets are also top notch, helpful for moving the story along or getting out of a rut. Her feedback was always useful and specific. I believe my story will be better structured and that I am a better writer for taking this class.