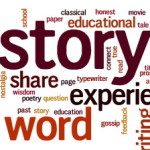 CONSULTATION FAQs:
How does the consultation process work?
First, you register for the consultation via Paypal. Then you email your material in PDF form to me online at diane@dianedrake.com. I will get back to you confirm I've received it and with my lead time, (usually 3-4 weeks) and we'll set an appointment for our meeting. The prices for various consults are listed on my Consultation Rates page.
I will thoroughly read your script twice through with an eye to all important story-telling elements including: concept, plot, characters, pacing, dialogue, structure, etc. Once I've had the opportunity to read your material and write my notes, we'll confirm our appointment to discuss them either in person or via Skype.
I'll then send you my written notes at least two days in advance of our scheduled meeting so that you have some time to digest them before we speak. This interaction enables us to engage in a collaborative give and take, go over strengths and weaknesses, and not only discuss any problem areas, but also explore possible solutions.
Do you provide written notes?
Yes, the basic feature screenplay consultation includes 4-5 pages of written notes. Other options are spelled out in the Rates section.
How long does the consult meeting run?
The typical feature consultation runs up to 90 minutes. Additional services are available and allotted meeting times are spelled out in the Rates section of this site.
Do you use script readers?
No. All submissions will be read by me and me only. I read every script at least twice, create written notes for you and then meet with you personally, either in person or via phone or Skype.
What if I've always wanted to write a screenplay but don't know where to start?
Take a look at my online Get Your Story Straight Course for beginning writers, or my in-person Workshop By the Sea. Both of these courses offer step-by-step instruction for coming up with a solid premise, creating characters, crafting an outline and beginning your script. The in-person workshop runs nine months to allow you guidance all along the way as you write and complete your first draft of an original screenplay.